Your mother…
She's the reason you are alive! Mom is such a special person to all of us, especially to Butch McGuire's! We are a family owned and operated business after all! That's why we are pulling out all the stops, and helping you create one piece of a special Mother's Day experience, the most important part… Mother's Day BRUNCH!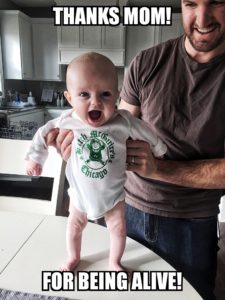 Come and enjoy some quality with your momma at a place you both love! We have some enticing incentives for ya:
Let's start with the big one – 30% OFF YOUR ENTIRE BILL!
That's correct. You heard us right. Order that extra mimosa for Ma… we got you.
Also on the menu, Frittata of the day – with a side salad $12
Our world famous Eggs Benedict with spinach and tomato & roasted red pepper hollandaise sauce $13
Some delicious Banana Walnut French Toast $12
Finish it off with some Vanilla Ice Cream with fried tortilla strips dusted with sugar and cinnamon $6