Butch's 2019 Staff V. Regulars Softball Classic
For those that don't know, we've been hosting an employee vs. regular 16-inch softball game for quite some time. Food and adult beverages will be provided at the game. We also make team uniforms (t-shirts) that come with the cost of registration. Registration this year is $40 for those who are playing, or $15 if you can't make it but still want a shirt.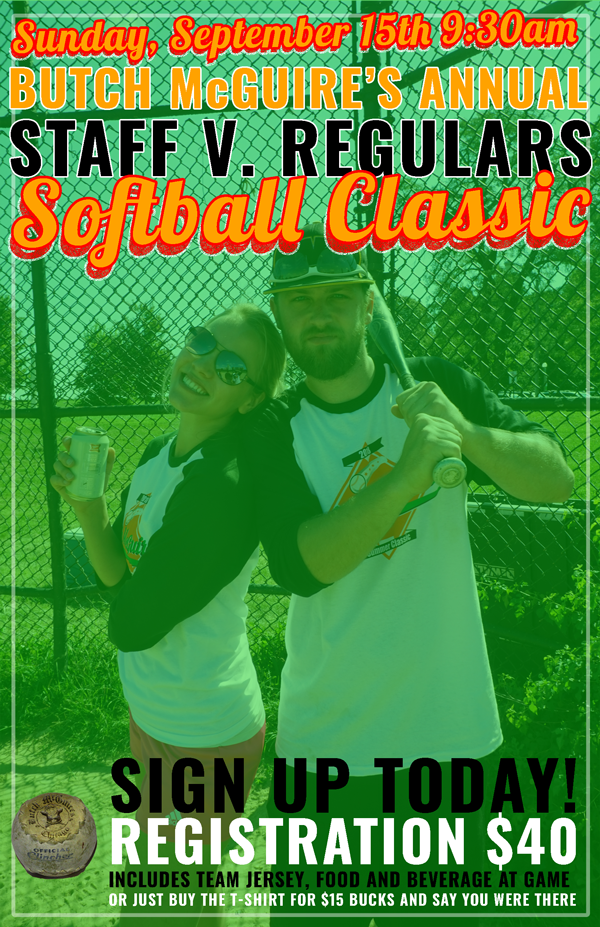 The annual Softball Classic is booked for Sunday, September 15th at 9:30 AM at Waveland Field in Lincoln Park (3650 N Recreation Drive). Employees vs. Regulars! Sign up today at Butch McGuires!